Who were you, before you learned to be good?
Join us as we read and discuss

UNTAMED, by Glennon Doyle
Speaking directly to the experience of those socialized as women, and to anyone who relates to putting others' needs and feelings before your own, Untamed reconnects us to the wild inside each of us.

Join Burnout Proof Book Club to create community and grow your support system as you learn and practice what it means for you to quit pleasing and start living.
All you need to do:
Enroll in the course
Purchase and read or listen to UNTAMED
Answer discussion questions for each section of the book
Watch the discussion recordings
Receive 1.1 GS RID CEUs!
You'll have access to complete this course until December 31, 2022 when Burnout Proof Academy closes
From the book's description:
"This is how you find yourself.
There is a voice of longing inside each woman. We strive so mightily to be good: good partners, daughters, mothers, employees, and friends. We hope all this striving will make us feel alive. Instead, it leaves us feeling weary, stuck, overwhelmed, and underwhelmed. We look at our lives and wonder: Wasn't it all supposed to be more beautiful than this? We quickly silence that question, telling ourselves to be grateful, hiding our discontent—even from ourselves.

For many years, Glennon Doyle denied her own discontent. Then, while speaking at a conference, she looked at a woman across the room and fell instantly in love. Three words flooded her mind: There She Is. At first, Glennon assumed these words came to her from on high. But she soon realized they had come to her from within. This was her own voice—the one she had buried beneath decades of numbing addictions, cultural conditioning, and institutional allegiances. This was the voice of the girl she had been before the world told her who to be. Glennon decided to quit abandoning herself and to instead abandon the world's expectations of her. She quit being good so she could be free. She quit pleasing and started living.

Soulful and uproarious, forceful and tender, Untamed is both an intimate memoir and a galvanizing wake-up call. It is the story of how one woman learned that a responsible mother is not one who slowly dies for her children, but one who shows them how to fully live. It is the story of navigating divorce, forming a new blended family, and discovering that the brokenness or wholeness of a family depends not on its structure but on each member's ability to bring her full self to the table. And it is the story of how each of us can begin to trust ourselves enough to set boundaries, make peace with our bodies, honor our anger and heartbreak, and unleash our truest, wildest instincts so that we become women who can finally look at ourselves and say: There She Is.

Untamed shows us how to be brave. As Glennon insists: The braver we are, the luckier we get."

"Loved the zoom call to discuss and connect and process aloud. I hung up and felt invigorated and like I had finished another [stress] cycle!"
- Stephanie, Sign Language Interpreter, Participant of Burnout Proof Book Club

Your Instructor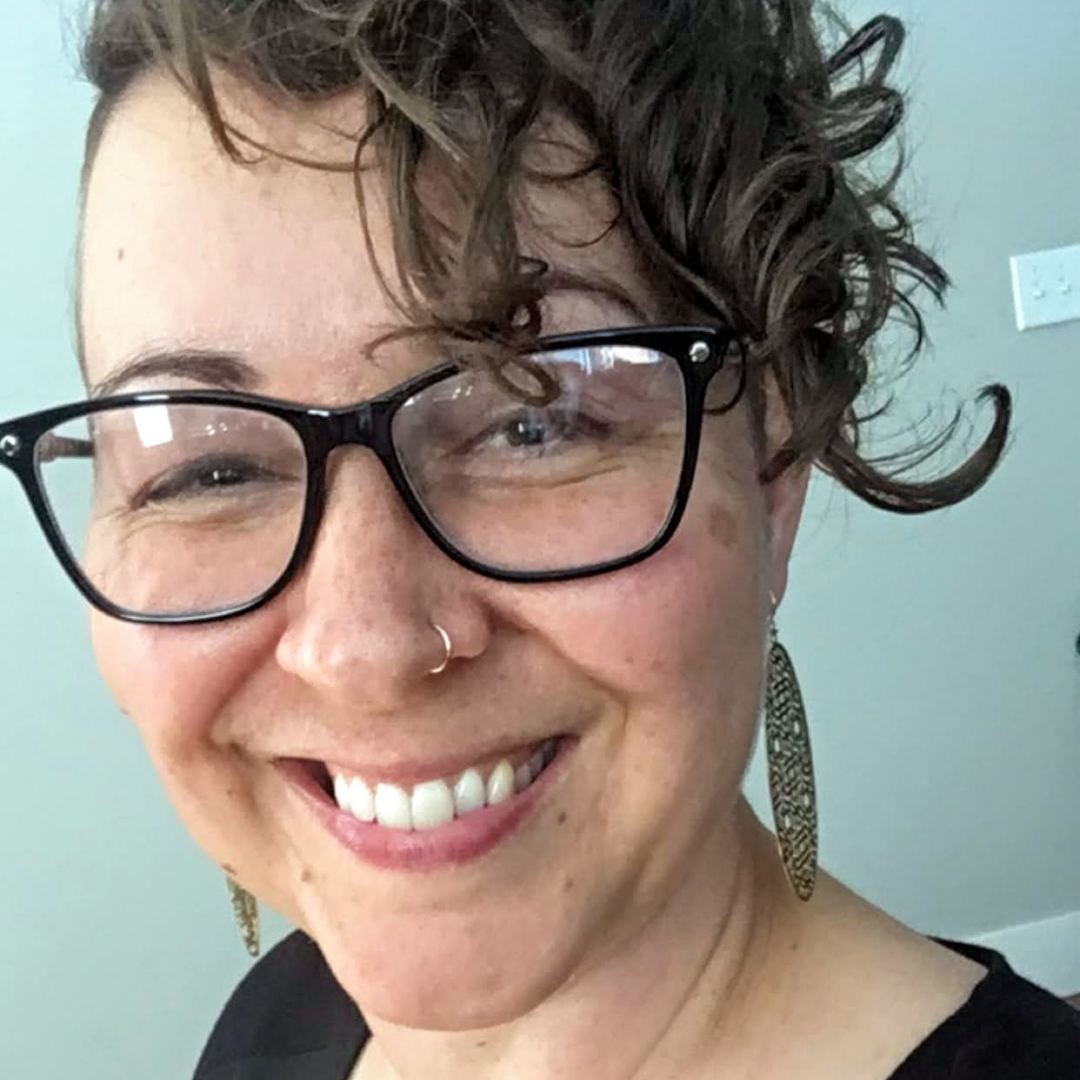 Brea (like the sea) Cross-Caldwell (she/they) holds her CI/CT from RID, B.S. in Interpretation from Western Oregon University, Coach Certification from Coach Training Alliance, and is a Mental Health Coach.

As the founder of Burnout Proof Academy, Brea has supported thousands of interpreters in preventing burnout and re-igniting the passion in their lives and work through developing habits of self-care.
Her home is Portland, Oregon, where she loves to write, read, and play near water with her husband and kids. You can find her online at brighterfocus.com.

"Another PD with Brea where she knocked it out of the park! Thank you Brea for being you and for sharing your wealth of love/joy and knowledge!!!"
- Krista, Sign Language Interpreter, Participant of Burnout Proof Book Club
Course Curriculum
UNTAMED | Burnout Proof Book Club
Available in days
days after you enroll
Book Club Discussion
Available in days
days after you enroll
Prologue
Available in days
days after you enroll
Frequently Asked Questions
When does the course start?
The course starts now and is completely self-paced.
How long do I have access to the course?
You'll have access to complete this course until December 31, 2022 when Burnout Proof Academy closes.
What language is the course in?
The written language of the course and discussion questions is English. The workshop recording language (English or ASL) will be based on language preferences included in the RSVP questions.
Who do I contact for accommodation requests?
Email
[email protected]
with any accommodation requests or questions. We request 2 weeks advance notice for accommodations. If less notice is given, we will still do our best to provide accommodations.
Are CEUs offered for this course?
Yes! 1.1 GS CEUs are offered for this self-paced online course.
How much time will this course take?
Total Time Required to Complete: 11 hours

"This course was very accessible and I loved the self pace."
- Alyssa, Sign Language Interpreter, Participant of Burnout Proof Book Club